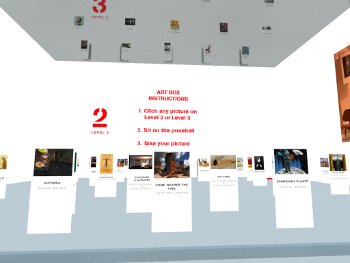 I found this place by pure chance. You can select any artbox and take a picture. I played around with it fore a while. Lot of fun http://maps.secondlife.com/secondlife/Klaw/4/19/46
I like places that do things.
About the Author
Hypergrid travelleling reporter and photographer for art space Magazine. VATSIM pilot and IVAO Tower controller. Building my own simulator.
More articles from this author