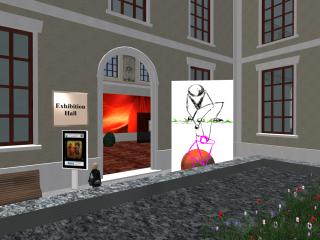 Tricia Aferdita is a long time collector of art and have her own gallery. See her exhibition now in Avalon town.
http://maps.secondlife.com/secondlife/Ars%20Lunga/78/151/27
From a mail:
Rowan Derryth
"This is the first in a series of month-long exhibits curated by the residents of Avalon Arts Community, which is home to many artists and art collectors. Exhibits will open the Second Sunday of each month. Please join us today - and in the future!"
About the Author
Hypergrid travelleling reporter and photographer for art space Magazine. VATSIM pilot and IVAO Tower controller. Building my own simulator.
More articles from this author